Discussion Starter
·
#1
·
I recently purchased some Ready Tactical single mag pouches for my M&Ps. I like them, but I am curious about how they compare to other kydex pouches. I would be willing to temporarily trade one for a Comp-tac single mag pouch or Hoffners single mag pouch, or ishot single mag pouch. FWIW, I have both left hand and right hand mag RT mag pouches.
Terms of the trade
- You send me yours and I send you mine. I pay to send mine, and I pay to send yours back, and vice versa. Anything more than lowest rate USPS shipping is unnecessary. Once received, the mag pouch will remain in the others possession for
no more than three days
before it is shipped back. Both parties would agree to
light use
of the borrowed mag pouch and return it in the same condition it was received.
I prefer dealing with someone with an established reputation on this forum. Anyone up for it?
BTW, this is what the RT pouches look like: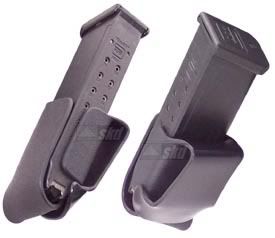 I didn't know where to post this. It doesn't belong in the For Sale section and I don't think it really fits in the Wanted forum either. But Mods, feel free to move this if you want.