Discussion Starter
·
#1
·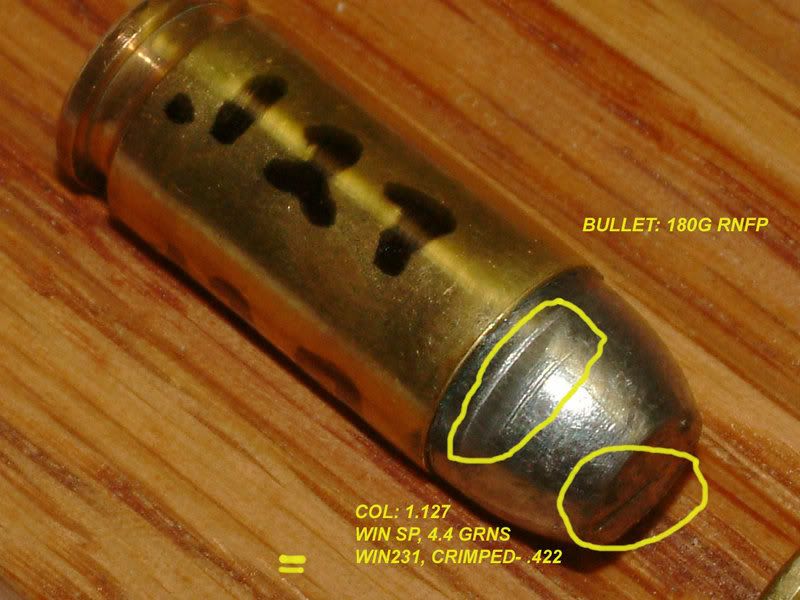 Just curious what m&p owners load this type of bullet to for col/oal?
This is my first box of these 180 lead RNFPs.
First ~ 400 rnds fed fine, mix of Unique, Titegroup.
About halfway through 100 rnds of cartridge's loaded with 231 I had 1/2 dozen intermittent FTFs/jams. These were between the 40-55 rnd count going into a 100 rnd box. The 40 or so rnds after the few FTF's worked fine.
Now the pistol had at least 500 rnds of WWB's through it, then the lead reloads.
Just would like to eliminate further problems like this.
Would going to ~1.130-35 help?
Could it be the dies need a cleaning.
Or the pistol was getting fouled up...
Just got done cleaning the pistol,
I'm going to be loading up a batch today and thought I'd check in here for any ideas.
TIA, Tom