Discussion Starter
·
#1
·
I had a great time yesterday trying out a few 9mm loads. A special thanks to Kbales for all the help testing and collecting information.
Thanks man!!! :mrgreen:
We used a water soaked newspaper wetpack. We shot 2 rounds, of each load, out of a 9mm M&P Compact (3.5" barrel). All shooting was about 5 feet from the wetpack. We covered the wetpack with 2 layers. The first layer is a t-shirt. The second layer is a jacket; it is a typical jacket with a nylon outer shell, a small amount of synthetic insulation, and a cotton lining.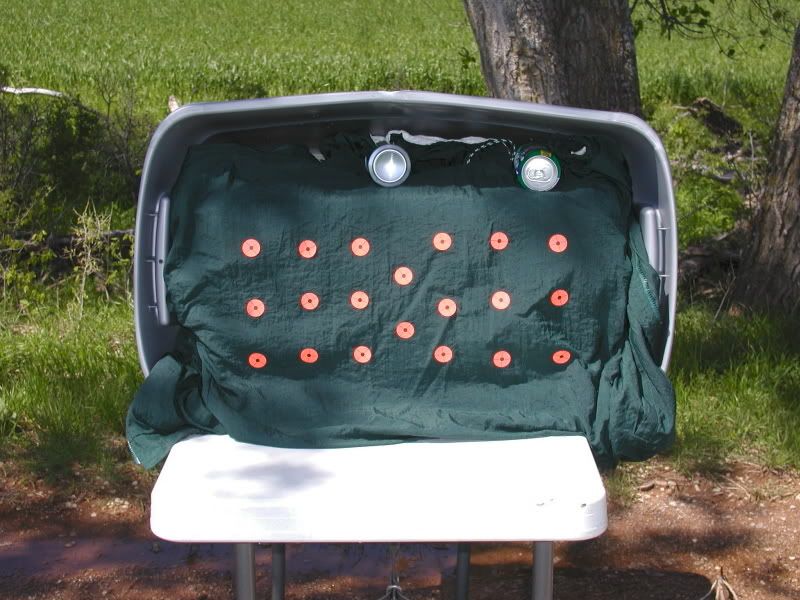 We tried to get an exact penetration measurement using a cleaning rod. We quickly figured this wouldn't work because on some of the shots we couldn't get the rod all the way to the bullet. On some of the wound channels, in the last inch or two before the bullet, the newspaper kind of collapsed back into the channel. This prevented the rod from reaching the bullet with consistent results.
So we decided to just rank the rounds from least penetration(#1), to greatest penetration(#10). The least being about 8"; the greatest being about 10". This was accurate because we could just pull off thin layers until we arrived to the next bullet. Expansion numbers are listed for all rounds also. We rounded the expansion to the nearest one hundredth of an inch.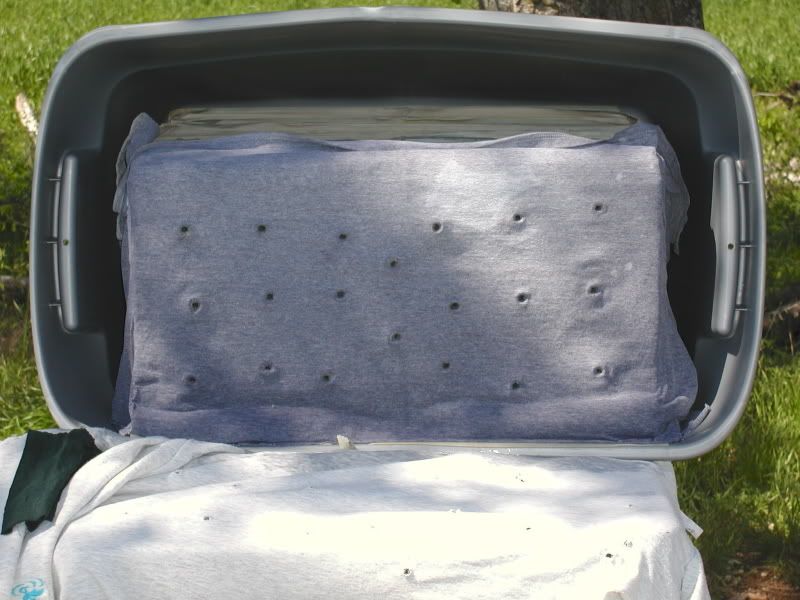 EXTRA: After we concluded the wetpack test, we had enough wetpack to test more. Just for curiosity I pulled out my S&W 642 loaded with Gold Dot .38 Special 135gr. +P Short Barrel ammo. I shot 2 rounds into the wetpack. We didn't measure the penetration; but these rounds also penetrated 8"-10". And they had impressive expansion also. We were quite surprised with these. I pictured these .38 rounds on the same page as the 9mm rounds; but I'm not exactly sure where they would fit in as far as penetration goes.
Enjoy.....YG.