Discussion Starter
·
#1
·
Being the newbie on the sponsor side of the house here, I wanted to take a moment and provide a little info about K&D Holsters.
We (I) started offering holsters approximately 4 years ago. We started out just making pocket holsters for the small "mouse" guns. If I remember correctly, we had an inventory of about 6 guns.
As time went on, we were asked to make different styles of holsters for a greater number of guns. Today, we have an inventory of 150+ guns available with which to offer holsters. We do primarily pocket holsters, IWB holsters, and OWB holsters. The vast majority of our holsters are leather, but I have done a few pocket holsters with kydex.
I also take on quite a bit of true custom work. This can cover a wide gamut of options, some of which includes the adding of exotic skins, traditional tooling of a design, other applications of a design, as well as modifying a current design. I enjoy being able to offer such options, and being able to produce the holster that the customer wants/needs. We've had the opportunity to make holsters for a great number of people from all walks of life. We recently were asked to make two holsters for a Colonel and a General in another country's army.
My bottom line perspective when it comes to the customer carrying a gun is that we want to provide a holster that is functional and safe for them to do so. Sometimes you have to think outside the box in order to accomplish that. There are often unique circumstances for each customer.
I also make a number of other things with the leather - from traditional leathercraft items to truly unique things. Here's a couple of my favorites.
We made the gun belts, holsters, rifle sling, and vest for the young girl (on the right). She won first place in the costume constest at the Star Wars Convention in Indianapolis in April '05.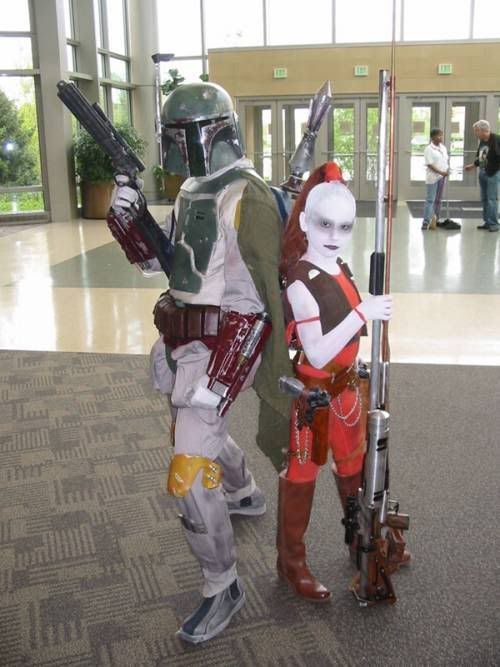 I did the tooling, framing and matting on this one.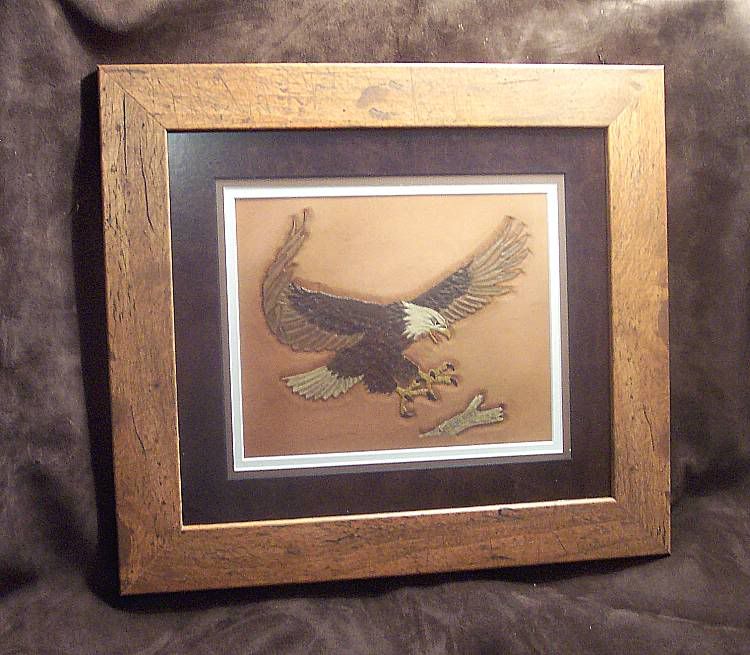 Feel free to contact me if you have any questions.