Two of the most popular shops that hard chrome pistols are
http://www.fordsguns.com/
and
http://www.trippresearch.com/
. I know a guy who has had several P7s refinished and he said he will only deal with Ford's from now on since they did better work in his opinion.
But there's always another option. You can get NP3 from Robar or the teflon nickel that Dan and BoomBoom can get you. This finish is darker than hard chrome and I personally like it a lot better. Here's some shots of my USP that I just got back from Robar last week: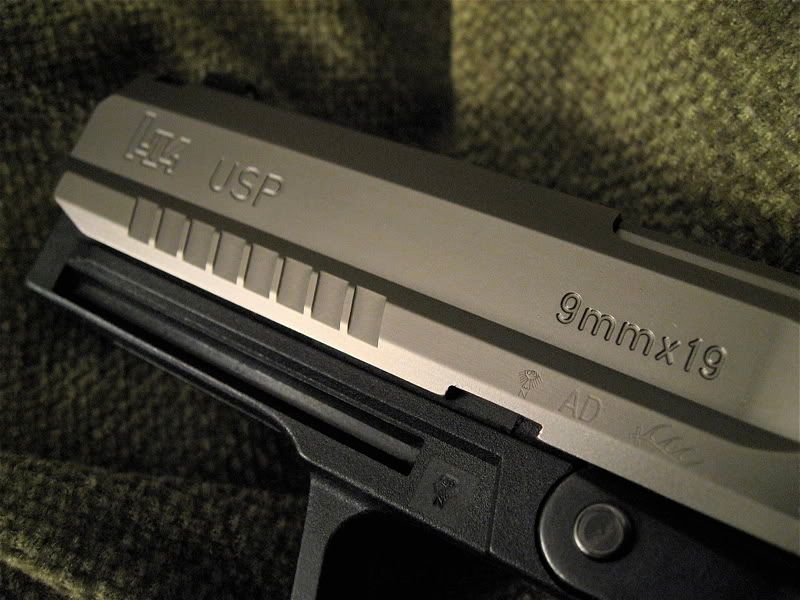 And here's some other random shots I've picked up: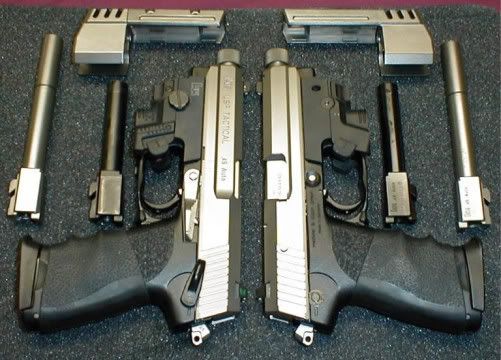 In this last shot, the Glock is hard chromed and the 1911 is NP3'd:
Excuse me, I guess I got a little carried away with the pics. I love the NP3/teflon nickel.