Discussion Starter
·
#1
·
I thought there might be some interest in how I make the magazine adapters for the compact pistols.
Moderators, please move this if it belongs somewhere else.
Here is the press and form that I made for the process.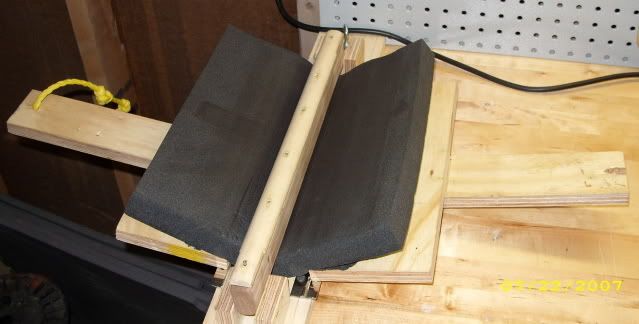 First the 2 pieces are cut from a sheet of .063" kydex.
The first(smaller) piece is heated in the toaster oven @350 degrees for 1-1/2 min.
Then placed in the press with the main portion of the form and clamped tightly.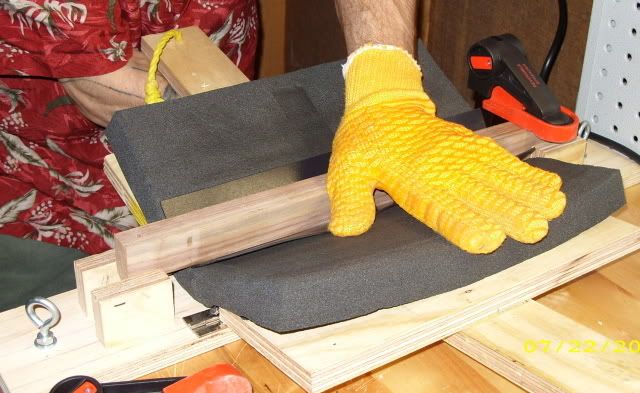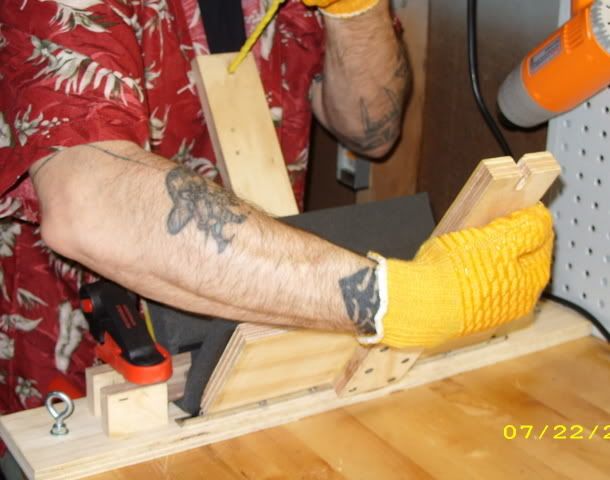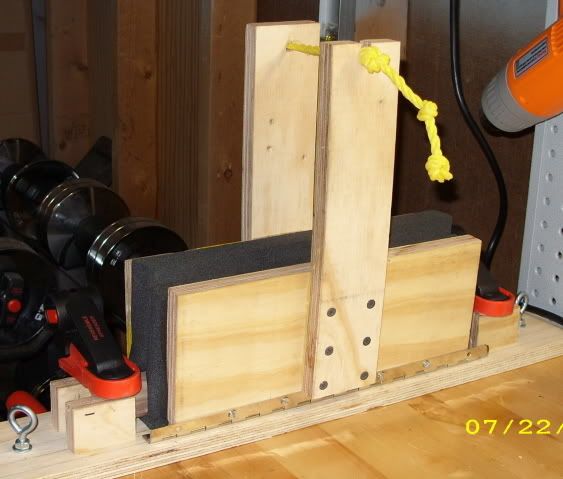 after cooling, the form is removed from the press.
And the second part of the form is added.
The second piece of kydex is heated and clamped in the press with the complete form and first piece.
When this is cooled, it needs to be reheated with the heat gun and clamped in the press once again.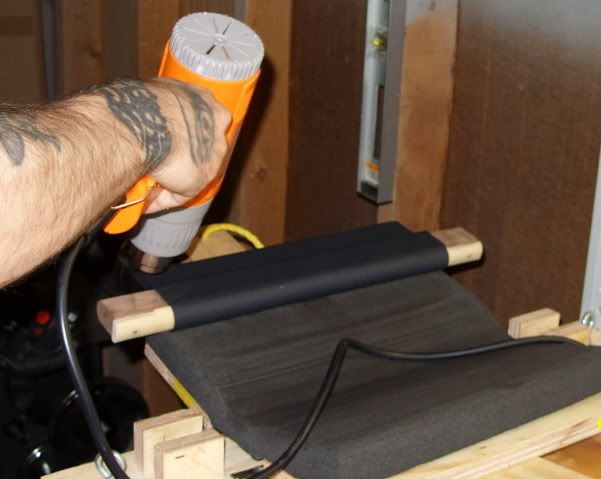 After this pressing, the blank is ready to be glued up.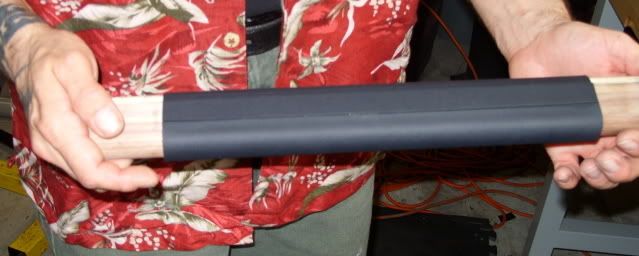 The back radius portion of form is removed and the pieces separated. Instabond 2500 is spread over the inner layer and the blank is re assembled and clamped in the press one last time, with a piece of wax paper to protect the foam from any glue roll out.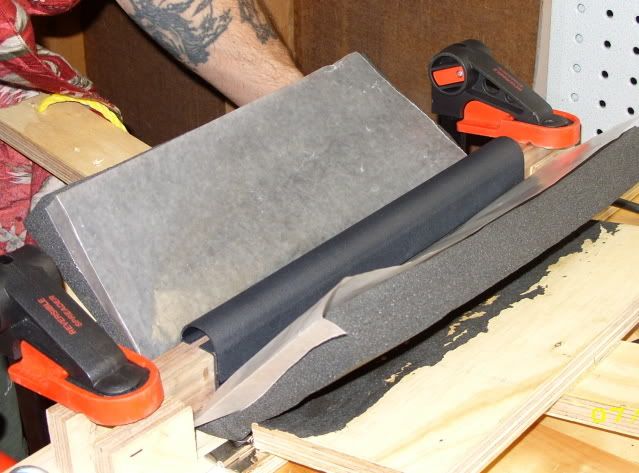 I keep the blank in the press for 10 minutes or so then remove and let the glue cure for an hour or two before cutting it into 9 sections.
I made a jig for the table saw and band saw to help speed the cut up and keep the size consistent.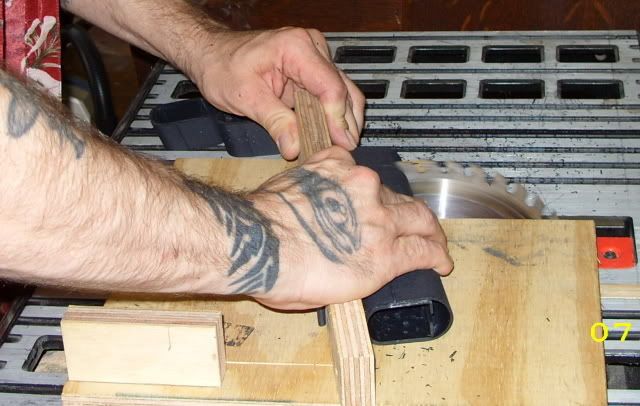 Then the notch is cut out on the band saw using the other side of the same jig.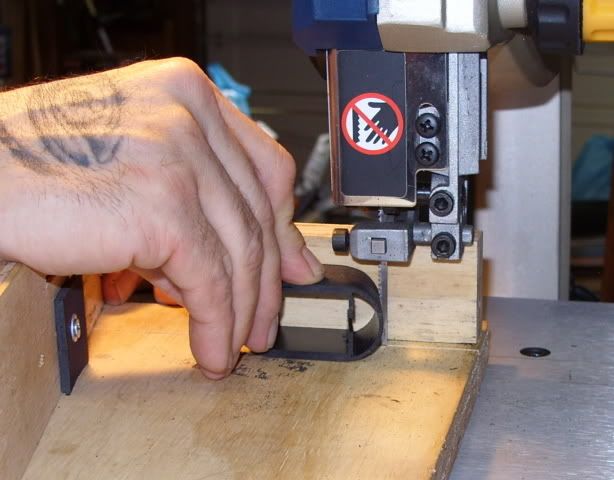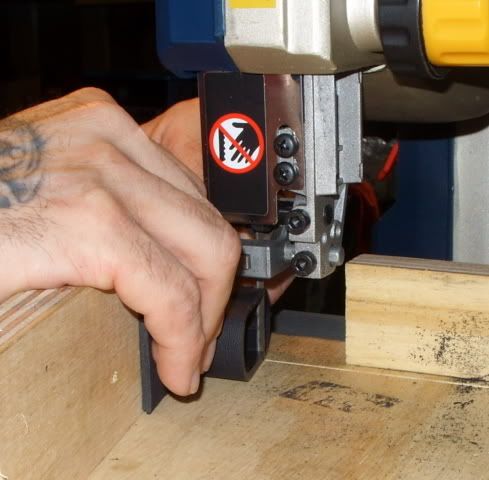 This is the resulting sleeve...Almost done!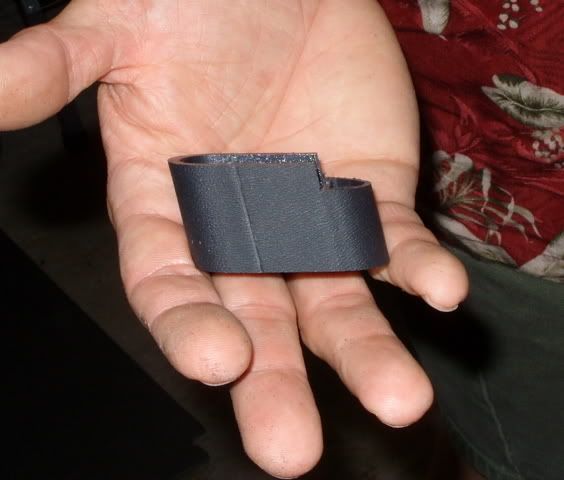 Each sleeve is checked for fit and adjusted if needed, then the edges are polished using a Dremel with a fine buff wheel.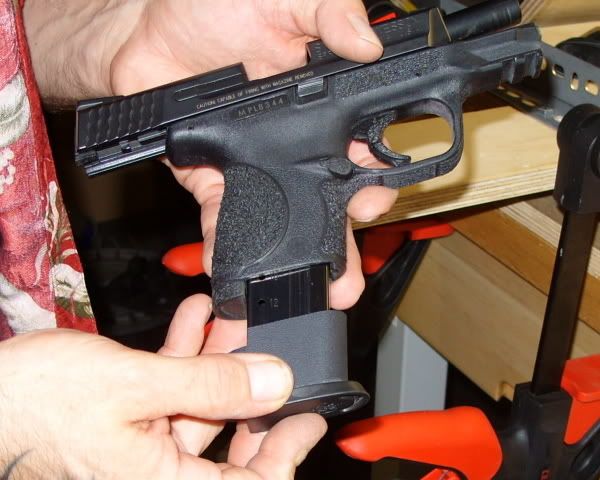 And the finished product...