I am so frustrated right now. All I wanted at first was just one gun. ONE! Then I liked another, and another.... There are quite a few great guns out now, and soon coming out, my head is spinning. I don't have the budget right now for all these, but I want them. Argh!!!
This is the one I'm probably most excited about seeing, probably even more so than the M&P45. I really love the current FNPs and I'm sure the .45 will be just as awsome. The FNP-45 will be available in DA/SA, SAO, DAO, and pre-loaded striker fired like Glocks and M&Ps. The different configurations is a big plus IMO. And the mag capacity is 14+1. I know what your thinking, the grip is going to be freaking huge. But from the pictures, it doesn't look like they will be very big at all. If it does turn out to the pretty big that's OK because bigger grips don't bother me at all and 14+1rds of .45 will make me very happy.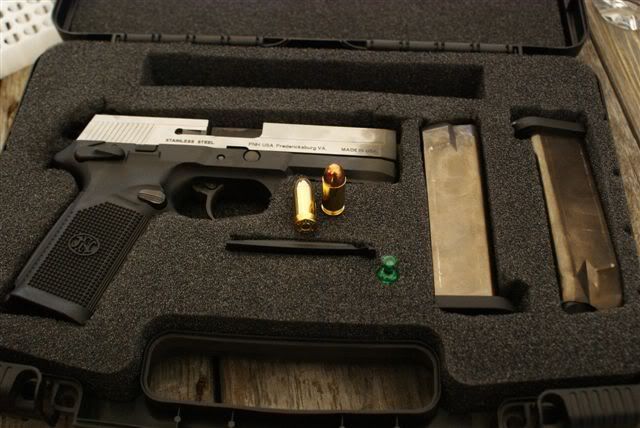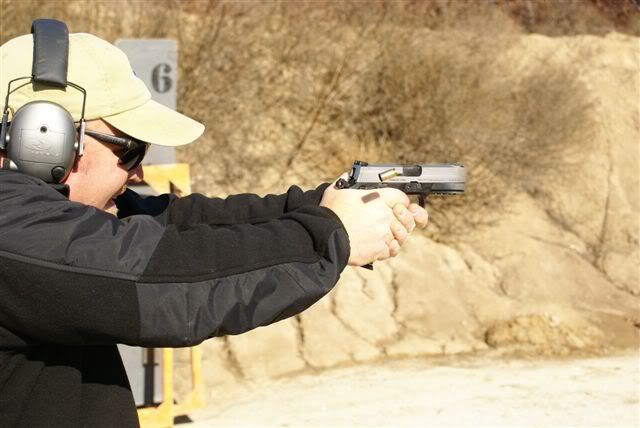 So anyways, I know most of the folks here are probably pinching their pennies now to buy the M&P45, but I would like to hear what y'all think about all the .45s being released. Which one(If any) will you choose and why?[/quote]
As far as .45's go, the Springfield XD, S&W M&P, and the FN FNP are the three favorites!!! I have a FNP-9 and it is an amazing gun. Confortable, good solid grip, shoots very well, and no problems at all. Love it! The FNP-45 looks a bit different on the grips, it's more angular, but the grip angle is about the same (which, I think is deceptive in the picture). I like how they extended the barrel and slide. Is this how it is going to look like for sure? I saw another pic of a prototype a while back, and the slide was too weird looking. This one looks better.
I think I ould choose the FNP-45 over the Springfield XD since FN uses better quality steel (stainless) than XD's have. Pluse it looks so much better. I think I would get an M&P in .40S&W and 9mm only. Don't get me wrong, I really, REALLY love the M&P, but for some reason, I can't see myself having a .45 version of it.
When is the FN going to come out? Knowing Kommiefornia, I'll have to wait until it gets "approved", and they'll limit it with 10 round mags.