Discussion Starter
·
#1
·
Every time I post a pic of a new Kydex project I am asked for pics of the process. Well I finally took some. (Ok I took a lot!)
This same basic procedure can be used to make just about anything from Kydex.
First up my work bench/reloading area.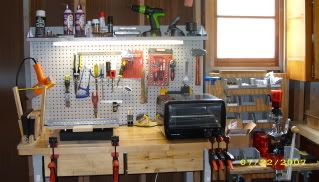 This is where I do all myKydex work, reloading and weapons maintenance.
This is the press that I made for holsters and such.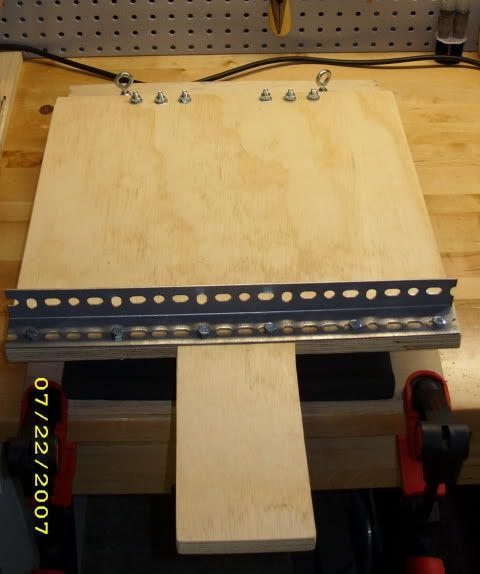 The process begins by measuring, scoring and snapping piece of .063" Kydex to the proper size for the project.
Next the Kydex is heated in a toaster oven @350deg for 1-1/2 minutes.
Then wrapped around the form, sandwiched between two pieces of heat resistant foam and clamped in the press.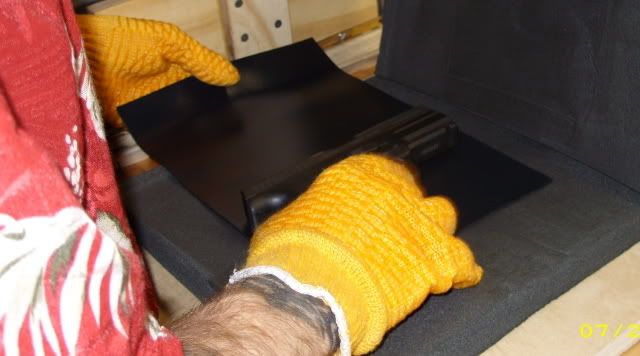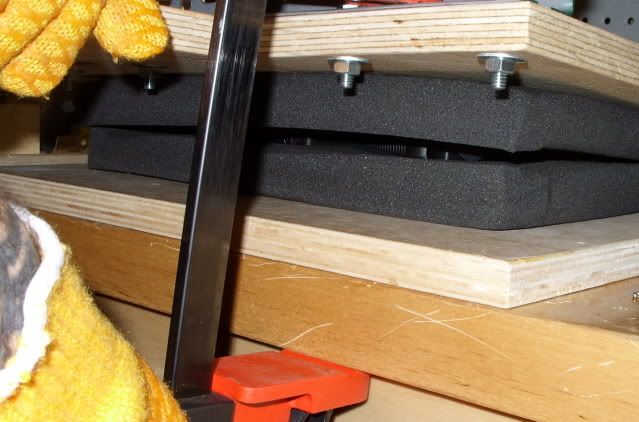 After allowing 20 minutes or so to cool, the press can be opened and the formed Kydex removed from the form.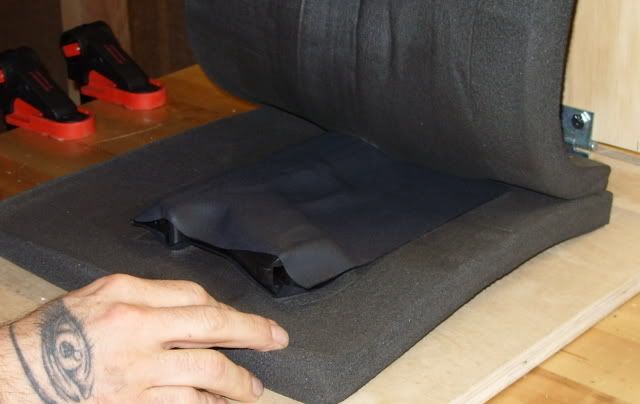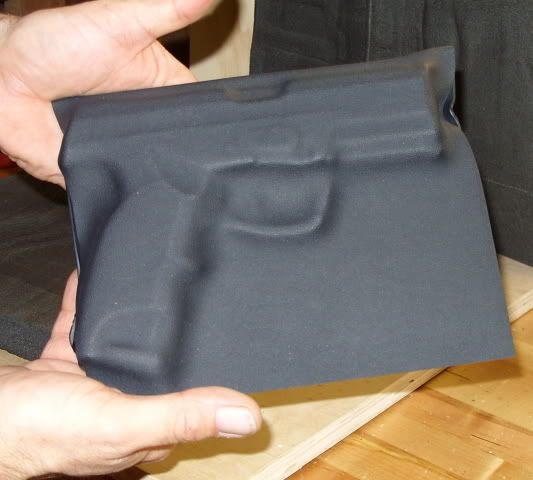 The desired shape is then laid out on the formed blank and cut with snips or a band saw.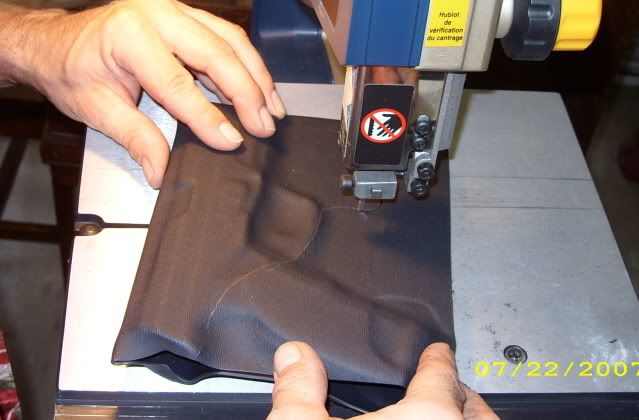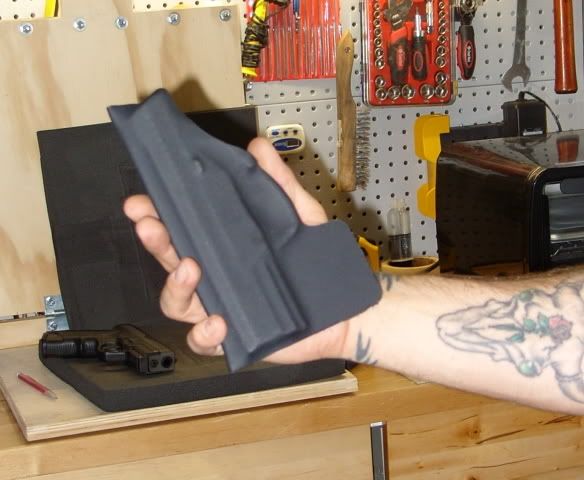 The piece is shaped further with a file or sand paper and the edges polished. I use a Dremel and a fine abrasive buff.
The Kydex molds so tightly to the form that it would be impossible to remove the gun from the holster if some of the details, such as the depression made by the ejection port, are not softened, or loosened. I use a pencil torch for the very small areas and a heat gun for larger areas.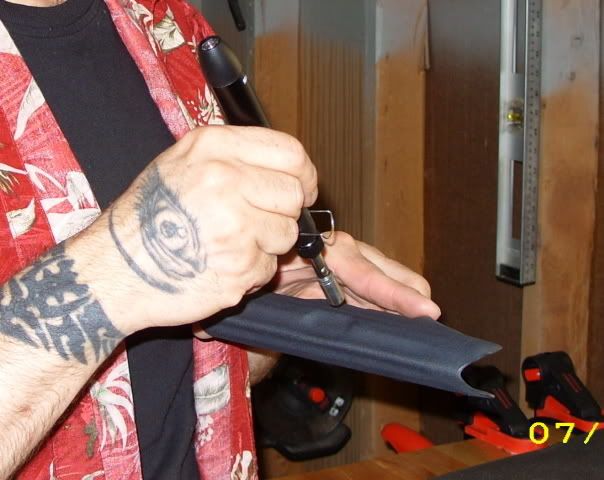 And the almost finished product...
I form the belt clips from a 1"wide piece of .090" kydex. They are formed by hand on a wood form. I use a heat gun to heat only the area being formed at the time, Usually there are 2-3 steps. Wrapping around the form and forming the beveled flare.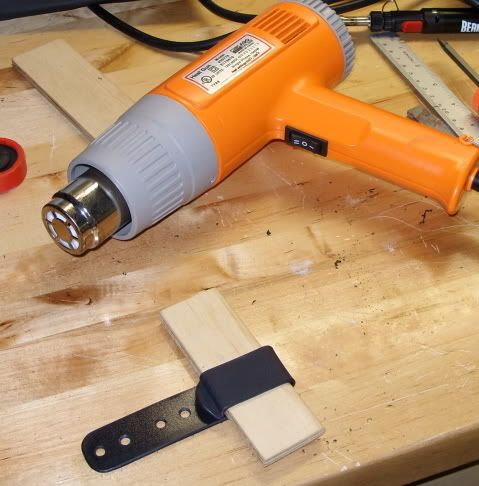 The holes are drilled with standard twist bits and cleaned up with a hand countersink burr.
In this case I slip short spacers made from windshield washer tubing over the barrel of the chicago screws. This helps keep the screws secure and provides the spring action for adjustable retention.
With this design you can attach the the belt clip to either side now and have an ambidextrous rig. Or you can re heat and bend the attachment point for either right or left hand use exclusively. Bending the tab makes for a more comfortable fit and feel.
The finished product with sweat shield.