Discussion Starter
·
#1
·
After leaving FedEx dropping off my AR-15 on its way to its new owner I got a call from my FFL telling me one of my new guns came in. Woohoo! Made an already good day even better! Here she is next to my 9c. I still have never fired a handgun over 9mm as far as I can remember. I'll be sure to post these two with shots of my new 40c as soon as I get it.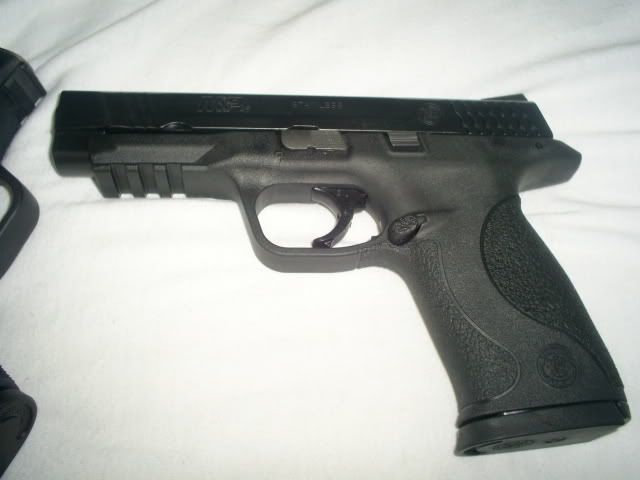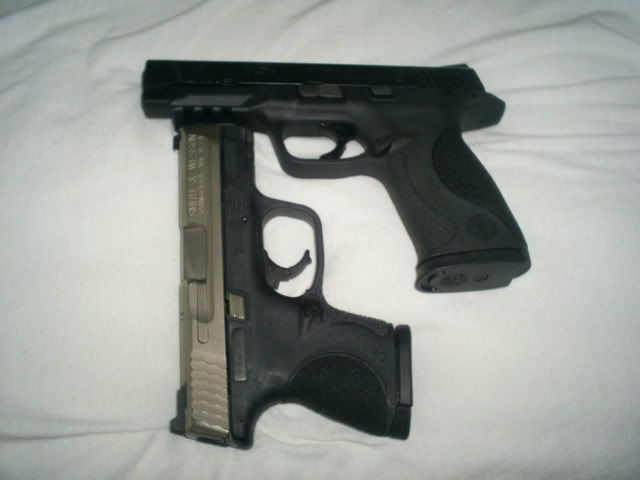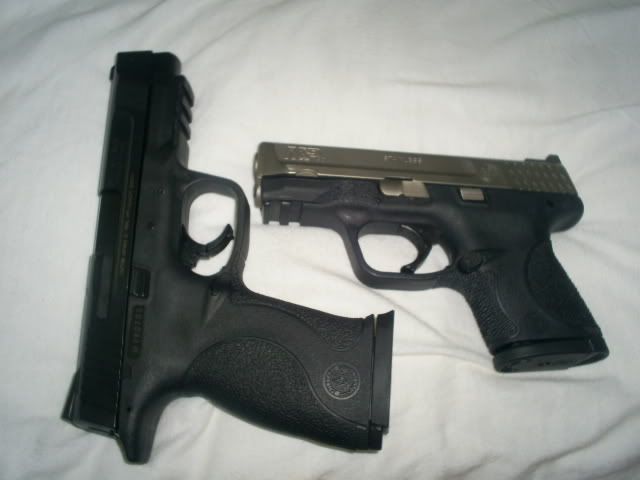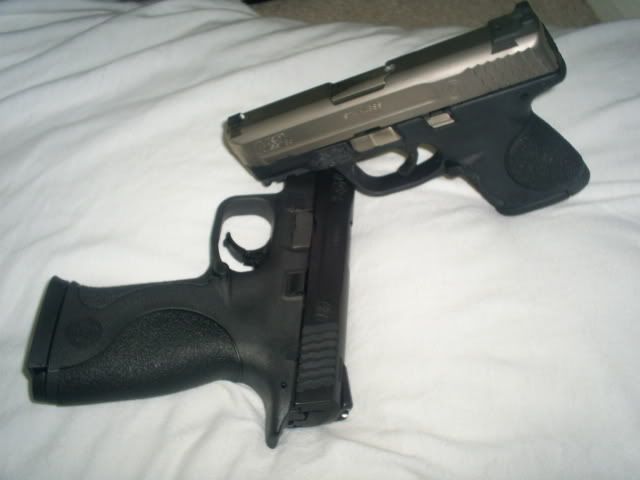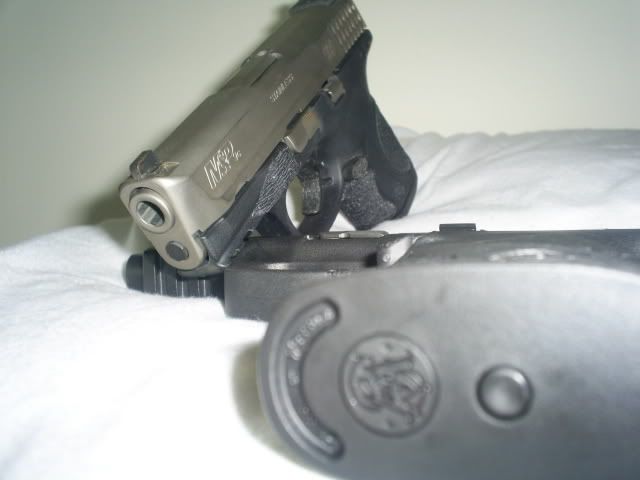 I really need to buy a better camera.
But yeah, the 45 is f___ing awesome. I absolutely cannot wait to take it to the range to break it in, and start carrying it.