Discussion Starter
·
#1
·
Hi Guys,
I am a pretty new member here. I have seen the full sized M&P's before, but they were bigger than I was interested in, but they did appear to be a very nice gun. I have read all that I could find on the M&P guns and they sounded pretty interesting to me. This past Sunday, I made the mistake of going into a local shooting range and they had just received the M&P Compacts. I picked up the .40 and it was pretty much love at first feel!! It felt awesome in my hand!! So, I did something that I hope I will not regret, I went back in yesterday and traded in my Glock G27 for this gun
. The only question still up in the air with these new M&P firearms, for me, is durability and reliability. I have talked with a couple of people who's opinions I respect very much and they think that they are awesome guns and will hold up well. The Glock was a great gun and has never given my a bit of trouble. I do not have the $$ to just go out and buy another gun, so this was the only way to do it. So far, I really like the M&P!!
I got home too late last night to shoot the gun and it needed to be cleaned and lubed first anyway, so I spent the evening doing that. She is looking nice!!
I live WAY OUT in the country, so this morning, I left home a bit early and drove up the road behind our house. Now I will admit to not shooting enough to be a real marksman and I could shoot ok with my Glock but not very impressive stuff. This morning I set a can up at about 30 ft and fired one off. First shot out of my new gun, I HIT THE CAN
. Second shot, I hit the can
. Third shot, I missed
. I honestly am not sure I would have hit all three times with my Glock, and the M&P is still a brand new gun. I have read and can now see(feel) that the trigger is a bit gritty feeling. It sounds like that will go away in time and with rounds through the gun. Also, if I knew how, I could probably polish some parts and smooth it out. In the mean time, I have just been doing some dry firing to help work it out. There is noticeably less felt recoil with the M&P. It is still a snappy round, but it feels good. I am guessing here, but the better shooting and the recoil are probably due to a more ergonomic gun. The Glock is kind of like holding a brick
I hope this report does not sound like I am knocking the Glock. I am not at all. I used to talk down about Glock until I bought one. I will not ever do that again. I think that the Glock is an outstanding gun with a very good track record. I will probably buy another one someday, if I get extra $$.
If any of you are looking for a holster for your M&P's, I would like to point you to a man in Florida who does outstanding work(
http://kdholsters.com/
). Kevin make leather holsters and IMHO, they are a work of art. I emailed Kevin on Sunday asking him if he would be able to make me a holster for the Compact. I got an email Monday morning from him saying that bet he could. In fact, he had just bought the 9mm Compact. I will be getting one of his Cochise Defenders!! There is a waiting period involved, but what you receive is worth every single day. He made a holster for my Kel tec P3AT. I will post a picture of it.
So to close this, so far, I am extremely impressed with my new M&P .40 Compact. It is a great gun!! I will also admit that I like the part that says U.S.A!!
Here are some pictures for you all. Thanks for reading.
Ron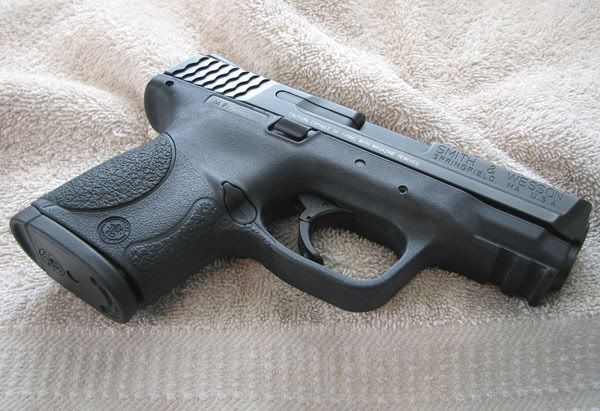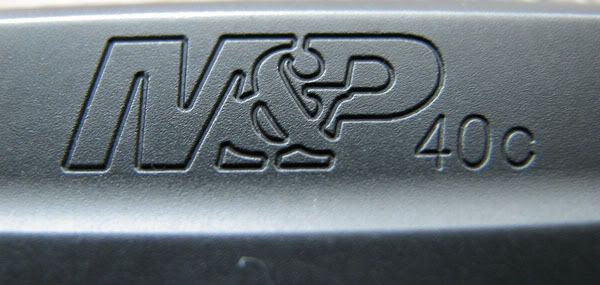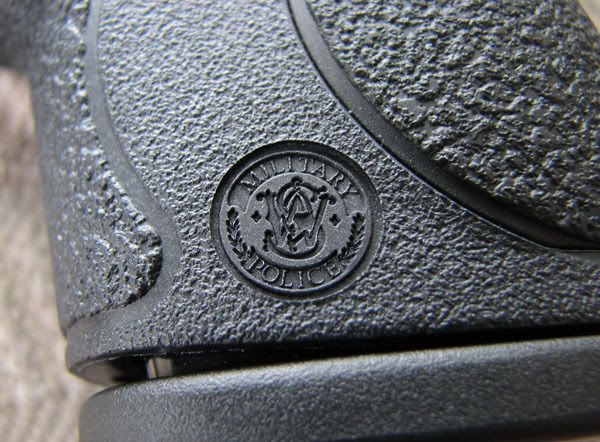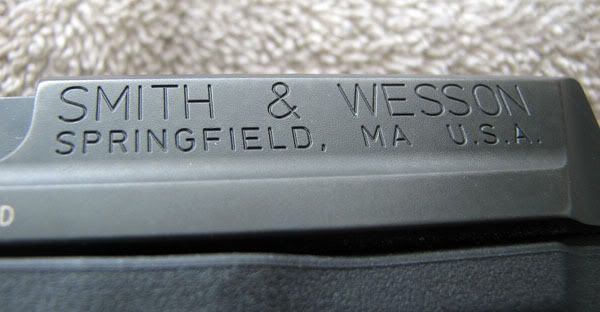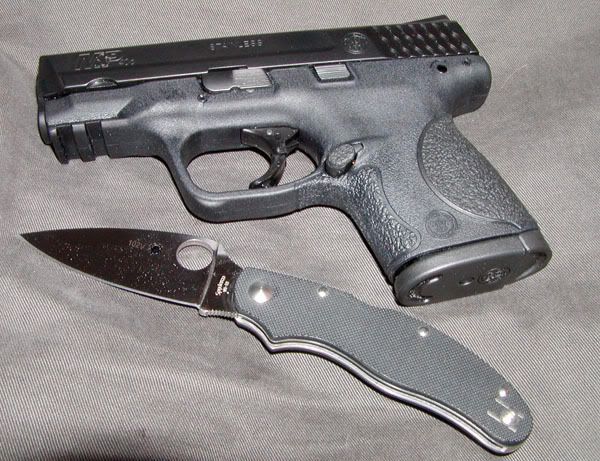 The holster Kevin made for my P3AT.