Discussion Starter
·
#1
·
I finally rec'd my M&P9 last week Thanks to my Wife, and JR at Buds Gunshop for the Awesome Christmas present!!
I took it straight into the range and had to run some rounds through it. I also had my trusty G17 with me, but we wont go into that. As you might expect there were absolutyly NO malfunctions and
the Pistol ran like a champ through 300 rounds of WWB ammo. I have heard that several have had problems with this ammo, but as of yet, I have not. I was pleasantly surprised with the out of the box accuracy with the stock sights. I had planned to replace them, but follwing this session i have decided to keep them as is. Youll see why in just a few. I cant say enough about this Pistol. I think my Glocks are going to be very Jealous. S&W hit a GRANDSLAM with this one.
Here is a Pic taken of a shoot n see target at 12 yards with my wife shooting.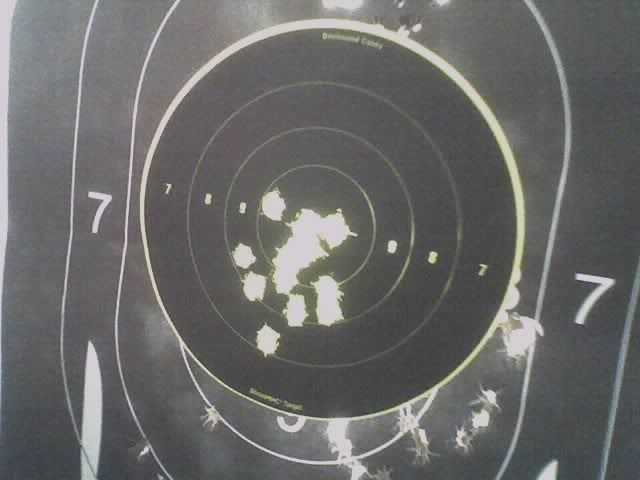 Here is my target at 15 yards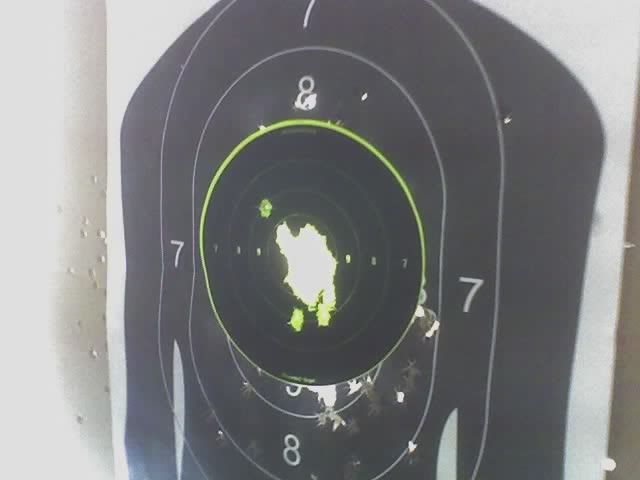 [/quote]