Discussion Starter
·
#1
·
I've got a compact 40, full size mags, Luvmy40's grip extensions (which he should sell mainstream and make a killing - patent this one, will ya?) compact mags without pinky extensions and compact mags with pinky extensions.
I've interchanged the butt plates and have come up with one configuration in particular that I really like and another that's alright.
Here's my compact with the grip extension and a pinky extension on a full magazine. What this allows for is more hand on the gun itself. While gripping the gun in this setup, your support hand pinky can also grip the gun. Without the pinky extension and regular full size magazine, my pinky finger is riding on top of my strong hand pinky. So this setup could potentially be good. Although I probably will not use this configuration, here it is: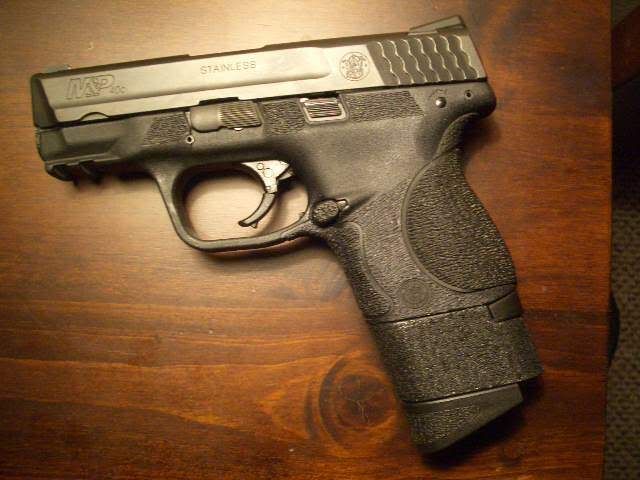 The configuration I like real well is putting a full size butt plate on a compact magazine. If your carry method prevents you from using the pinky extension (and sometimes mine does) I recommend this configuration. A full size butt plate on the compact magazine produces a lip at the bottom of the mag well. Lip=good on compact. Gripping the gun, my middle and ring finger are locked between the butt plate and trigger guard making the gun feel very stable and reducing muzzle flip. Much better than gripping a regular compact magazine.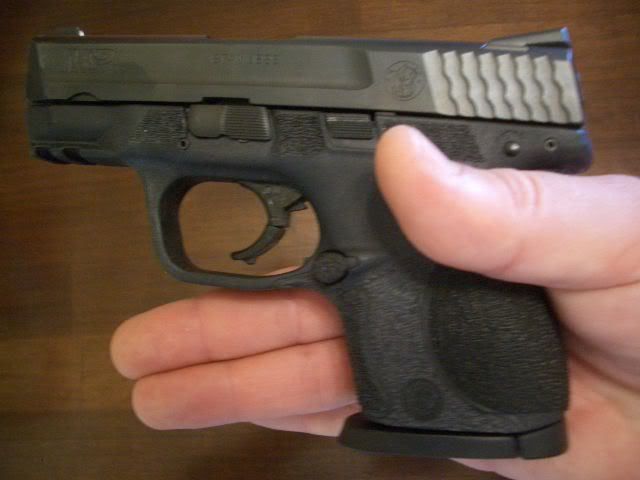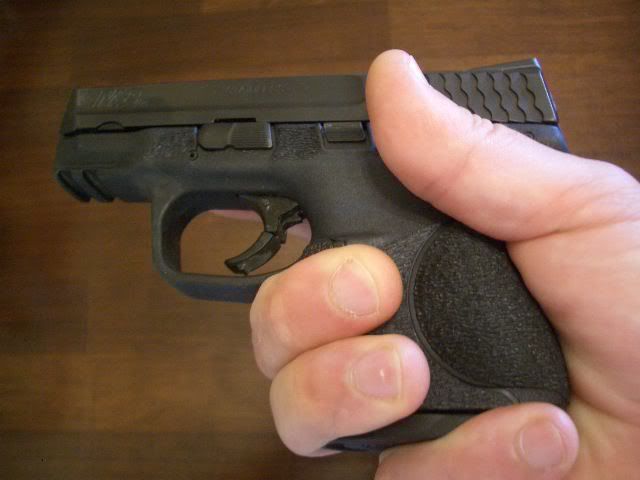 compact .40 with compact magazine fitted with full size base plate in battery.
Top, Full size mag with compact pinky extension. Left, Compact. Right, Full size.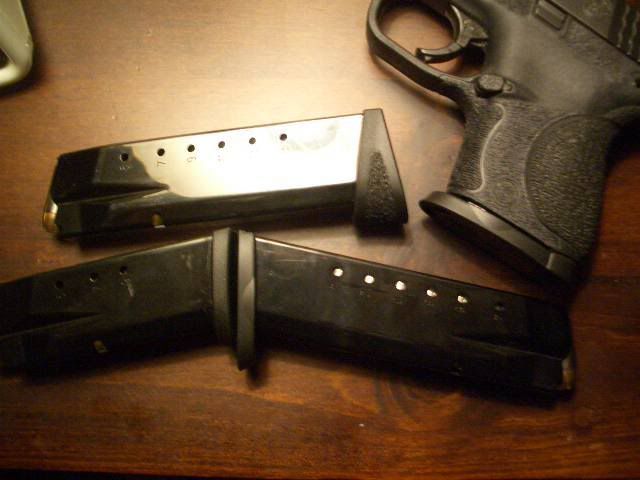 same as above...a little better pic.