RCS Phantom OWB M&P9/40 holster LH and mag carrier
I have a barely used RCS Phantom holster and mag carrier for sale.
Holster is for full size M&P 9 or 40. Won't fit the 45 version.
Left-handed carry.
10-degree cant.
Full body shield
In great shape as it was barely used for winter carrying. Never saw range nor class use.
**SOLD** $65 shipped TYD
Will accept USPS MO, Check, or discreet PayPal payment.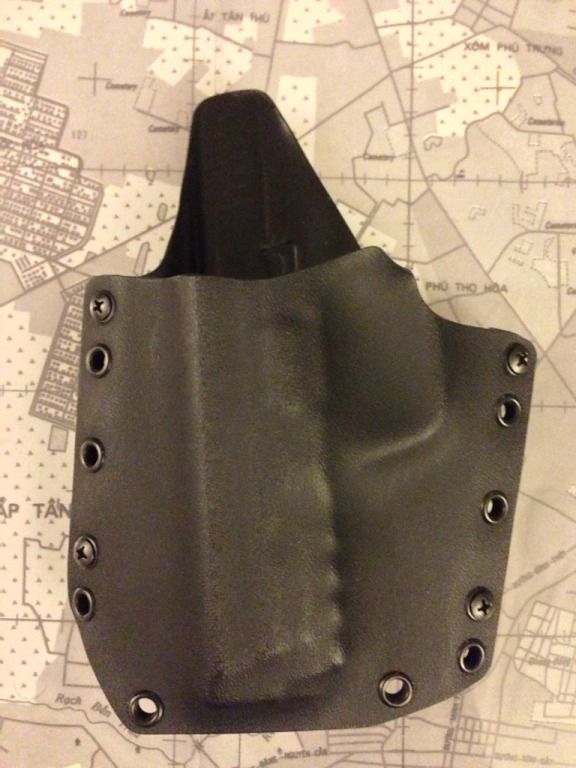 Single mag carrier is also for the M&P 9 or 40 mag. I don't know if it will fit the 45 version. This was ordered at the same time as the holster, and saw only minimal carry during a few days, in the winter. No range time nor classes.
I had ordered the carrier to have the rounds facing rearward as I carry my mag on my right side. So, if you're a right handed shooter, you'll be carrying the mag on your left side, thus making the round face forward. This is pretty standard to most right handed shooters.
$30 shipped TYD.
Payment is the same as the holster.