Discussion Starter
·
#1
·
Ever feel like you just have too much stuff on your AR-15? I got a package from John at rainierarms with some stuff in it today and decided to put it all on the AR, and wow did it look cluttered. Reminds me of your typical Arfcomer's "tacticool" AR with all kinds of lights, optics, mounts, lasers, bayonets, magnifiers, and all the other bullshit they'll never use or need. Mine is not nearly as bad as most of the one's on arfcom, though. Not only does all of it look stupid but it makes the gun way a ton. So, I took some stuff off and brought it back to the basics that I need for my home defense/bedside gun. I might put the aim, RDP-II, and Harris back on for the range, but for now it's just the Centurion C4 sights, and TLR-1 - sexy!
Was like this: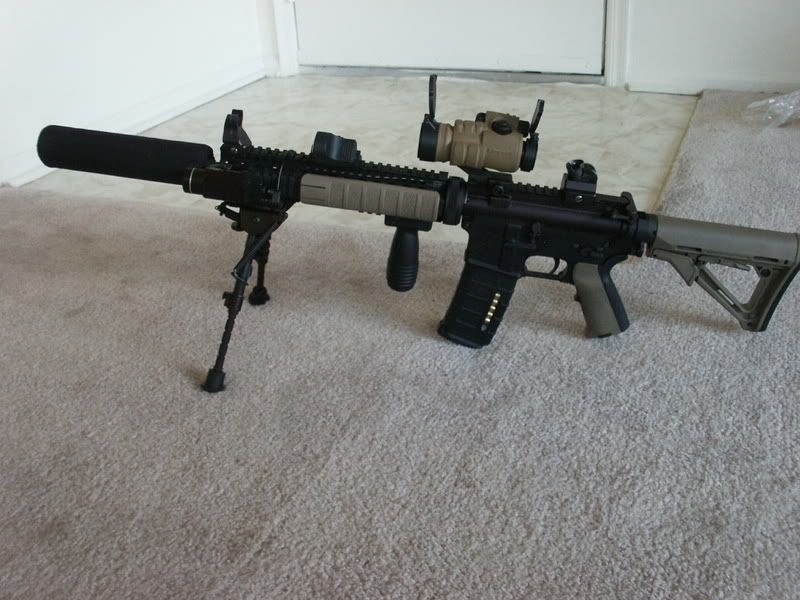 Now like this for the house: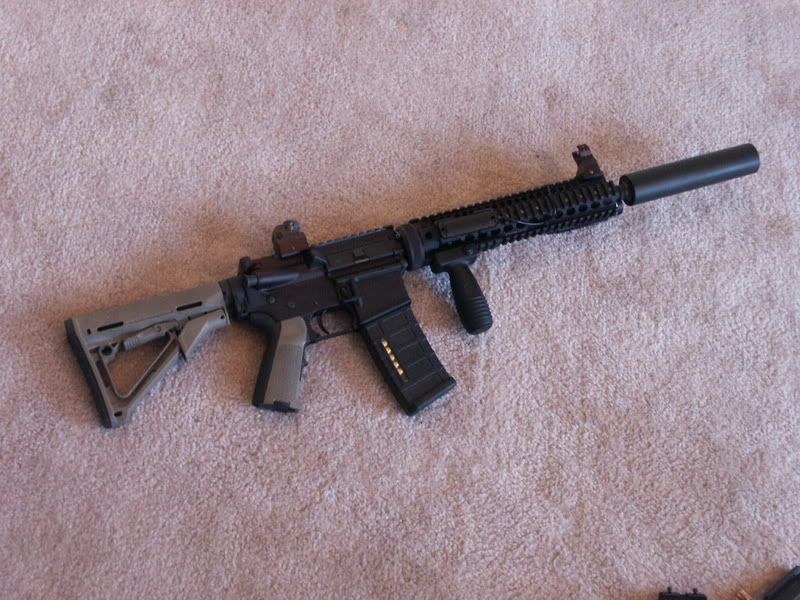 Perfection!
Had it like this, but it doesn't take a genius to realize I'd be deaf for a week if I had to use it. If not from the gun going off, then from my wife and daughter yelling and screaming for hours...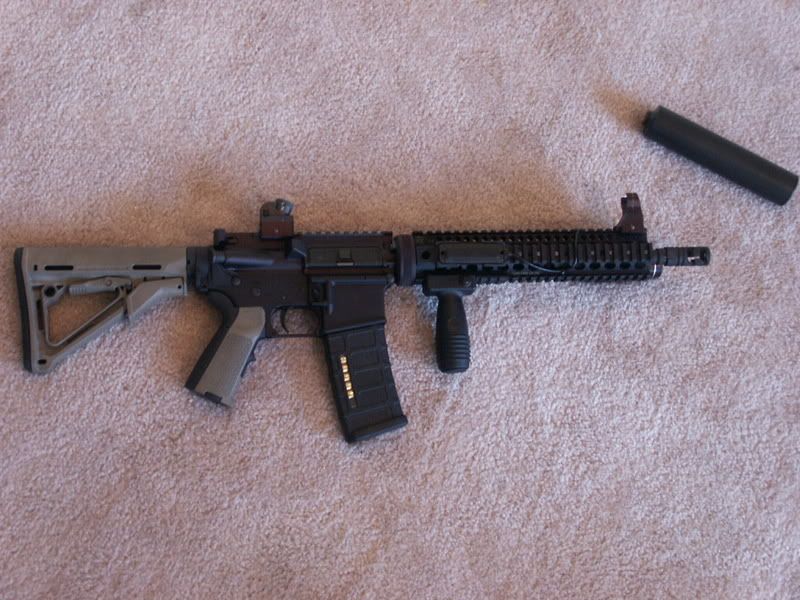 AR's are too much damn fun. I should've started messing with them at 18. :twisted: