Discussion Starter
·
#1
·
I know I suck at pictures, and I suck at the internet. Here's some pictures of some of my crap. I left out the ultra cool one's like the Bersa's, the P22's, the Red Ryder's, and anything else I didn't think you gent's could handle.
11.5" SBR AR-15 with Tac-16 suppressor and TAB GEAR cordura/nomex 1800 degree suppressor cover from riflesonly.com, M&P45 w/CTC lasergrips by Dan Burwell, 9c by Mr B again, Ruger MKIII w/Paclite threaded upper and Tac52 suppressor. Uhh... CTAC for the 9c in the top left, and Mike B's Georgia Heat IWB holster [love it!] from
Talon Tactical
.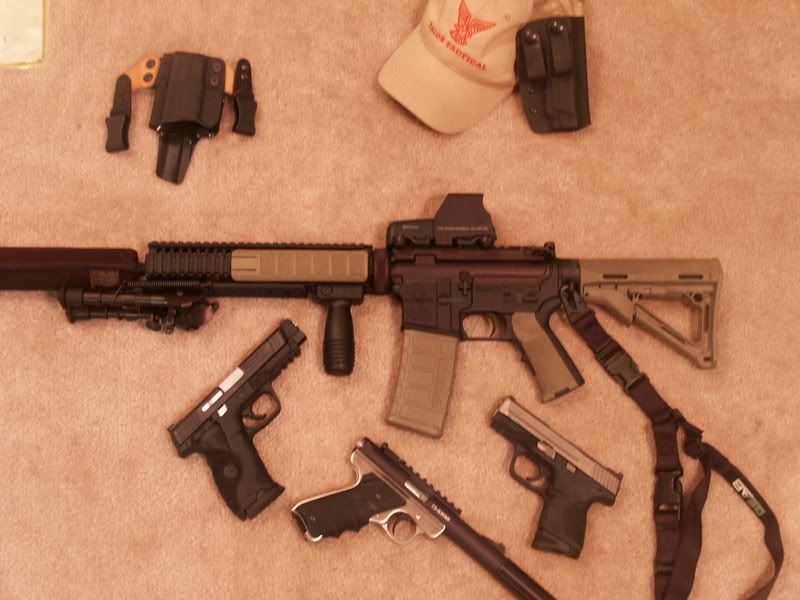 Me pointing my M&P45 at my face/camera to show the CTC's beam. I'm pretty sure this breaks a few firearms safety rules. Probably don't want to do this. Mine had no mag, was triple checked, and locked open, but still...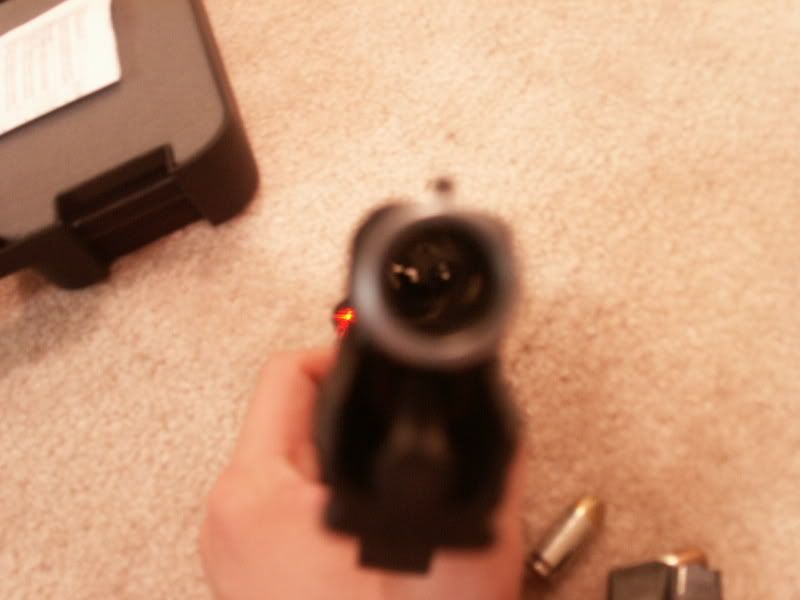 The three pistols I enjoy the most. Notice my wife's POS P22 is nowhere to be seen.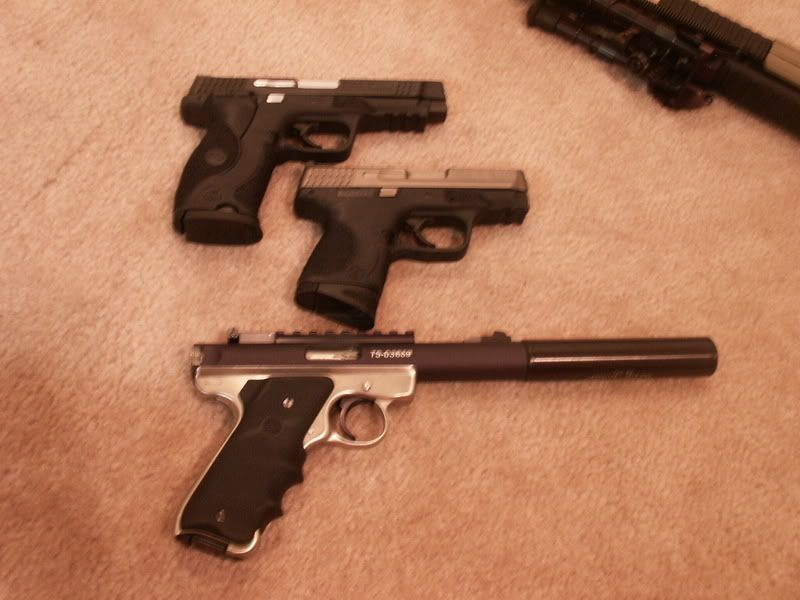 Top view of the AR which I'm probably only posting because it's 1 out of 22 pictures that I took that didn't turn out blurry.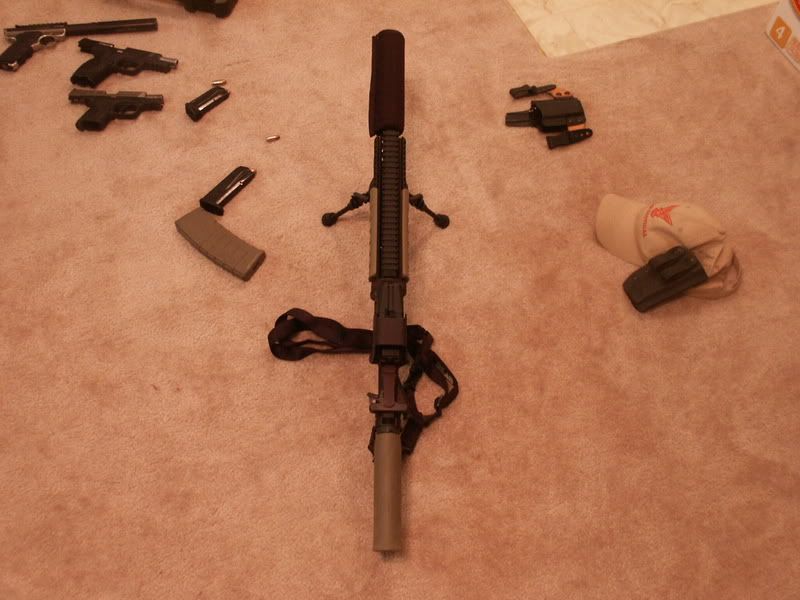 AR-15 - to the face. Again, no mag, triple checked, yada yada.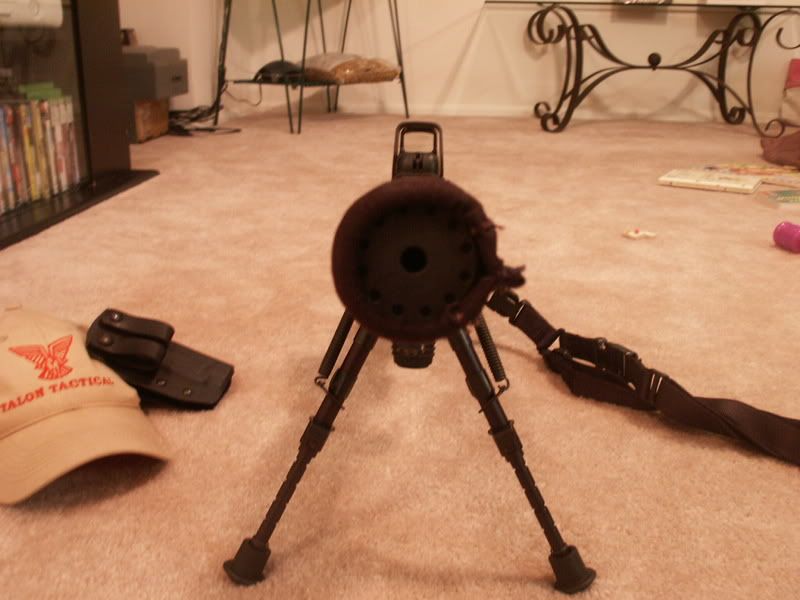 M&P45.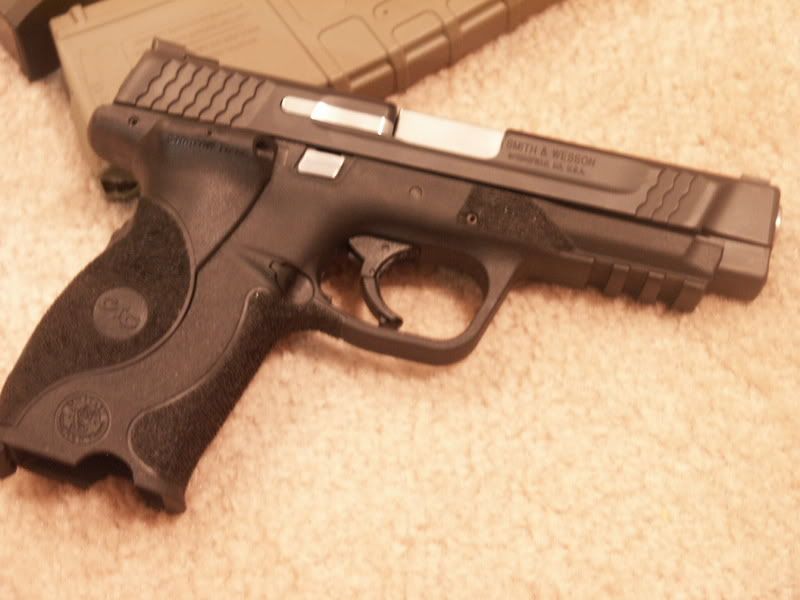 And a pic for my buddy Morgan.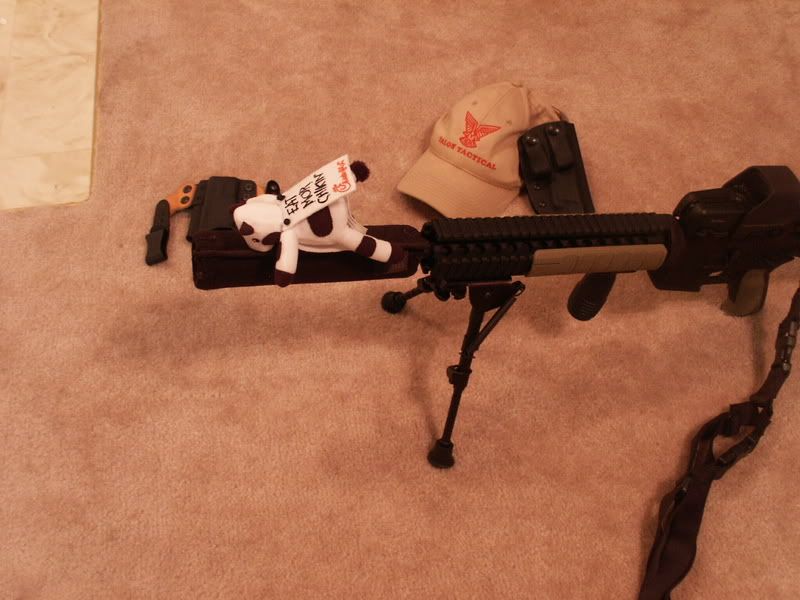 Maybe some day if the guy who has my CZ452 fancy, that I've never seen, gets done cutting and threading it and actually gives it back to me I'll post pictures of it too. Blah! :roll: